Articulating the Climate-Cotton-Water Nexus
An in-depth study on the impacts of climate change on cotton cultivation and farmers; assessing the links between climate risks, its effects on water resources and livelihoods of cotton-growing communities in Maharashtra and Madhya Pradesh, India.
Cotton: an important fibre crop
Cotton is an extensively produced natural fibre. It is an important crop for the
global agrarian and industrial economy. Grown on 2.5% of the world's arable land,
cotton farming supports the livelihoods of a billion people globally, which includes an estimated 100 million farmers who cultivate the crop in diverse climatic conditions and approximately 250 million people who work in cotton processing.
The crop is of critical importance to the economies of developing countries in particular. Out of the top 10 countries that produce the most amount of cotton in the world, eight are classified as developing countries. India is the largest cotton-producing country in the world. India's share in global cotton cultivation and production account for 41% and 26% respectively. Cotton farming directly supports 6 million farmers in India and between 40 to 50 million people in the trade and processing sectors. It accounts for 30% of the agricultural gross domestic product in India.
Climate – Cotton – Water Nexus
Cotton like any other agricultural crop is sensitive to the environment and prevailing
weather conditions where it is grown. Current farming practices are set to the climatic
patterns that have prevailed for decades in the past, but there is growing evidence
that global climate is changing. Through the effects of human activities, increased
greenhouse gases like carbon dioxide, methane, nitrous oxide and fluorinated gases
are causing a warming effect coined as climate change. Rising temperatures, changes
in precipitation patterns, an increase in frequency and intensity of extreme weather
events are some of the main predicted impacts of climate change, but smaller scale
and complex effects are expected to impact our lives in many ways.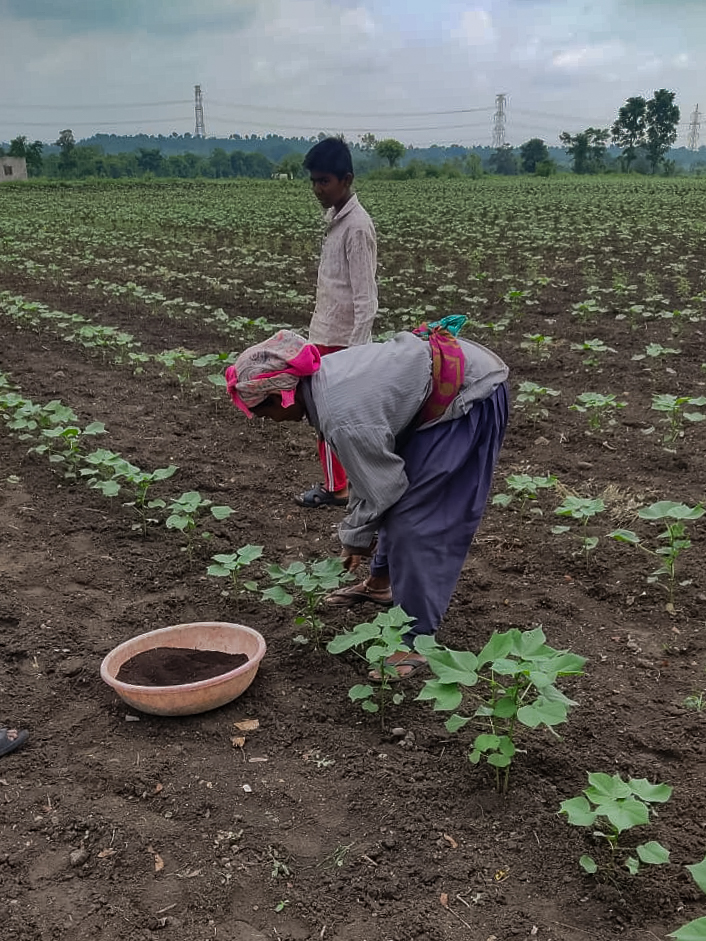 Rainfall and temperature are two significant climatic variables that impact the growth and development of the cotton crop. Analysis of historical climate data across two major cotton-growing states of India, namely Maharashtra and Madhya Pradesh, indicates a mismatch in rainfall and temperature patterns with crop phenology across each cotton-growing month. This is detrimental to the growth and development of the crop and severely impacts productivity, thereby affecting farm incomes. Across all the districts, while the total amount of rainfall across the year shows minor variations, the real problem is with rainfall distribution. Climate data and farmer experience corroborate that rainfall patterns have become highly unpredictable, severely impacting the farming operations and development of the cotton crop.